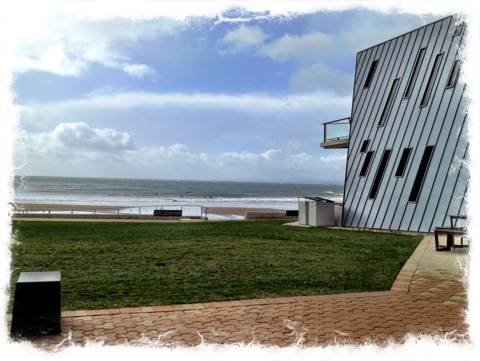 We had a fabulous business breakfast at the Elimata Devonport this morning. The success of the event was in no part due to Lynn Laycock's awesome skills at being an MC – very entertaining. The Devonport Chamber of Commerce & Industry plus AusIndustry hosted the annual event which was very well patronized.
The audience was warm and engaged, I just love presenting up here in the North West Coast – they are super switched on. We had loads of questions about mobilizing your website and online marketing in general. SMiK Mobi was a bit of a hit 🙂 Interested ? You can get more information here:
http://smikwebdesign.com/Smik-mobi – its all about making your website USABLE on a mobile!
Before leaving the beautiful Devonport we had coffee at Bellas and currently as I write this, we are at drift, the bluff Devonport – what a magic spot!
Thanks Devonport, you rock!