"We handle the tech that makes your business tick online"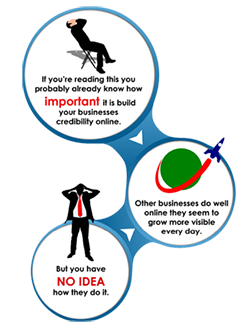 If you're reading this page you probably already know how important it is to build your businesses credibility online. You see other businesses doing well online, growing day by day, but have no idea how to do it for your business.
How can you when you don't know that much about being online? Sure you have a facebook page, a linkedin account and maybe a twitter account, but they haven't been up dated in 'forever'.
And what about this mobile thing?
Everyone is on their mobiles these days and looking up businesses like yours - are you ready?
Does your website and Facebook page work well on a mobile device?
Someone even told you the other day that to really boost your business online you had to have a business blog! What, some thing else to update regularly?
Who has time for all this stuff!? After all your job is your product or service not getting tangled up with this online stuff! Right?
Why is the web so important for your business anyway?
There is an untapped market for your product/service waiting for you online
You will reach new customers & clients
You will be able to communicate with your customers to ensure retention
The awareness of your business brand will increase
You will be able to compete for business online
Your business reputation will be built beyond your local community
With an increased footprint online, your business will be easier to find
Your business will become more relevant to millions of users online in 2015 and beyond
It will create a momentum around your business

If you choose to do nothing and market your
business as you always have.
You can expect:
Your business will go backwards
Your market share will decrease
Your competitors will take more of your clients online
"It's way too hard, or more to the point, time-consuming and distracting, for
a self employed practitioner of anything, to establish and maintain their own
online presence, and yet it's vitally important in 2015 and beyond!"
Basically you have to decide, will you go it alone and risk making the wrong choices and taking too much time and money from your business or will you hand over you're digital marketing to the experts so you can get on with running your business?
---
Let the Michon Digital Marketing team be
a breath of fresh air in your business
---
*If you sign up and we're full you will be able to put your self on a waiting list - please do that and we'll get back to you as soon as we can, we know how important this is for the future of your business!
Luckily our experienced team can help you - we can take your business and put it right where it needs to be to grow into the future!
What are the advantages of hiring an outside digital marketing department?
you will save time, energy and money
your business instantly gains experience to build your business online - taking away the risk of doing the wrong things!
in a basic sense your digital marketing will be hands free. You will be able to get back to doing what you do - running your business - while we do your digital marketing for you.
There is a set budget to get you the results you need online & a regular report to keep you informed.
Your 'real world' business branding and reputation will continue online.
Your business will be relevant in 2015 and beyond - rather than left behind.
You'll be able to tap into a new source of customers.
Your business will be available to your customers 24/7
How the Michon Digital Marketing
Department works to build your business online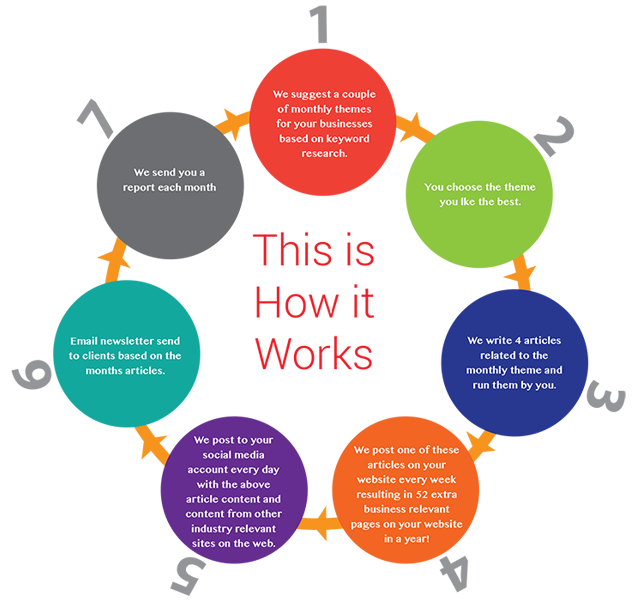 These are the things we do to make your
business grow and stand out online
PREMIUM
Keyword and competition research
Monthly planning spreadsheet (laying out weekly activity)
A new theme for each month based on business goals
Researched relevant pieces of industry based articles and images posted to your social media 7 days a week - thats right even on weekends (from other high quality sources)
Posted on up to 4 social media platforms
4 unique articles (500 - 1500 words created)*
4-8 unique images for marketing per month
Automatic or by review based approval of articles.
Monthly email to your customer list based on the months unique articles.
Monthly progress reports
*1 article a week will add 52 pages to your website in 12 months!
*We will be your Digital Marketing Department!
$1497 per month
*This is a long term strategy - you will
need at least 3 months to see results
If you sign up and we're full you will be able to put yourself on a waiting list
Please do that and we'll get back to you as soon as we can, we know how important this is for the future of your business
Still Unsure?
You don't want others to see how well/poorly things are going - It doesn't matter how well or poorly things are going you can always do it better with the help of professionals. Michon Int is a professional award winning team that can help your business do better online.
May give unscrupulous competitors an opportunity to compete with the business - Your competitors are online any way, if you are not there your business will be missing out - all you need do is establish your brand as a market leader online.
May not be able to afford the initial outlay - You know you need to be online - Of course, you could hire an in house digital marketing person - it would need to be a full time position because once started a good web strategy needs to be feed everyday. We believe a dedicated web marketing person costs between $6,000 and $10,000 a month.
You have tried it and had no results - We use proven online techniques suggested by Google and other leading expert in the field of Digital Marketing. This is a long term strategy to create a solid platform for your business online and not a flash in the pan.
You may be naive with exactly what platforms are available - We will use the 4 major platforms based around where your clients/customers hang out.
Usually Facebook Twitter LinkedIn Google+ Pinterest
You will loose control - The business will always have the final say in the marketing being done on its behalf - You will have as much control as you want.
It's Intangible - no idea if its working - One of the major benefits of marketing online is the visibility that is available - you will receive regular reports on the outcomes of our marketing efforts.
If you sign up and we're full you will be able to put yourself on a waiting list
Please do that and we'll get back to you as soon as we can, we know how important this is for the future of your business

Is this service for your business?
This is a very hands on service which we deliver with a small experienced team. Our team's size means we can only work with a limited number of serious businesses.

As its so limited we ask you not to sign up if you answer NO to any other the following question.
Does your business have a website?

Does your business have a presence on at least one social media platform?

Do you think an online presence is vital for the future of your business?
Now we've got that out of the way lets get started building your business online in a lasting way. Heres the getting started process - its easy!
Here's what other business say about Michon International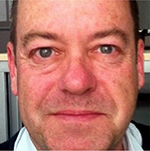 Philip O'Donoghue
Media Officer - UnionsWA
http://www.saveourservices.com.au/
"Michon International – Simon and Michelle – are guns online. They greatly improved our online presence to hit new, much higher targets! We know that because they apply rigorous metrics to measure results. Their approach integrates Facebook, web site and other platforms with targeted advertising to ensure that your messaging is effective and consistent. I can't recommend them highly enough. Oh, and they're friendly too."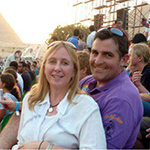 Paula & Nick Kendell
Search Associates
http://overseasteaching.com.au/
"I learnt so many valuable marketing tools through the Digital Enterprise program and follow up mentoring sessions. Michelle and Simon were instrumental in increasing my knowledge of a wide range of marketing, promotion and social media options. Having their personal support was wonderful when trying to get up to speed in a rapidly changing marketing environment."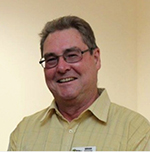 Brian Roach
Manager City Mission
http://www.citymission.org.au
"When Debbie and I came around to you for some mentoring we learned some new methods, ideas and concepts about using social media, in particular, Facebook, to help promote ourselves to the community. The biggest thing I think we took away was that social media is what it says….it's interaction with those people who are interested in you. It's not an advertising banner."
"You'll have the potential to develop buzz and viral waves about your business"
"itro" a Melbourne based IT support company after 2 months of Michon Int Digital Marketing Service

Start working with Michon Int
Static 11 page website No responsive design
LinkedIn Directors LinkedIn Profiles
LinkedIn Page without content
Google+ Page without content

60 days with Michon Int
Responsive CMS website 31 indexed pages 65 index images 4 unique pages added each month
Facebook Page with complete profile 56 posts 8 likes
LinkedIn Page complete profile employee list over 56 posts
Google + Page complete profile employees in circles over 56 posts
Twitter complete profile over 56 Tweets 12 followers

Future with Michon Int
New CMS responsive website 31 indexed pages 65 index images
4 unique pages added each month
Facebook Page with complete profile 56 posts 8 likes
LinkedIn Page complete profile employee list over 56 posts
Google + Page complete profile employees in circles over 56 posts
Twitter complete profile over 56 Tweets 12 followers