Over the past two years we have been cutting back on website development through our sister business SMiK Web Design and concentrating more heavily on marketing businesses in the online space. We noticed a trend with all our business website clients.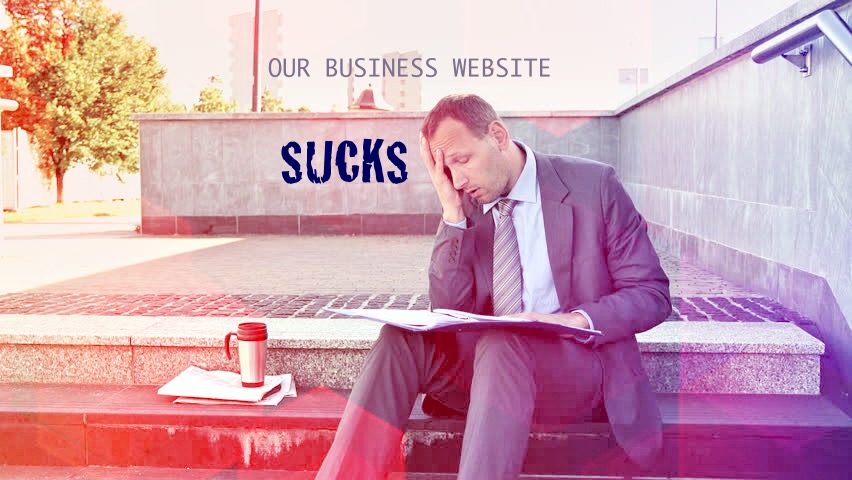 Businesses step through a number of stages when moving a real world business online. First they build a website as a brochure or contact website. Some time later they decide that their website could do more if it attracted more visitors, provided leads or sold something. So they build a new site that looks better and offers visitors an opportunity to buy. In the second rendition its almost alway about how the website looks. There is a cursory discussion about functionality, website copy and conversion but in the end its all about how it looks.
Unfortunately the visual appeal of a website has virtually no influence over how well it works to attract visitors and convert them into customers. See the ugly-websites post by Kiss Metrics. So some time later, usually 6-12 months down the track business owners start looking at why their website isn't working as well as they hoped.  At this point a couple of things happen.  
Current Website is all Wrong
If the business owners hasn't been learning about digital marketing and social media or the basics of running a business online they will imaging their lack of success is caused by the website not being modern enough, being outdated, on the wrong platform or not appealing to their market. To correct this erroneous conclusion they may spend a considerable amount of money with a graphic design based website developer getting a new "beautiful" website created. Unfortunately a new "beautiful" website will not solve the problem and their cost of doing business online just became exorbitant. Money spent on a new website isn't recouped because the new site perform just as badly as the old site, sometimes much worse.
Doing Business Online is too Hard
Other businesses move away from online and concentrate on the bricks and mortar part of their business, because "online doesn't work", "they don't have the time to learn how to do it" and more often than not "it's just too hard". These business miss out in the long run as the online space provides a vast array of opportunities to build a business and increase revenue.
Fledgling Digital Marketers
The third type of business is the one that has been learning to do business in the online space. They have identified where their customers are in social media, have some idea about the flow of visitor to their business via the web and are talking to their online customers with email.  Even with this activity these businesses realise that their growth online is very slow or even dying. But instead of throwing in the towel these business search for ways to build on what they have started.
Things they can do to increase their digital marketing capacity . 
learn everything about digital marketing and build up a internal digital marketing team.

find an external business to do their digital marketing.

find a consultant/expert to advise them.

a combination of all the above.
Internal Digital Marketing Team
Building up an internal team is the ultimate goal as eventually your business will have a whole digital marketing department. Running the online side of your business is the same as opening another bricks and mortar store. It deserves staff, planning and a budget of its own. But in the initial stage the time it takes to teach and train staff in digital marketing will see a businesses online dimension running at an even greater lose.
Digital Marketing Expertise
What a business at this stage needs is expertise and know how, plus a proven system to establish the bench marks it will require in the future to see successful grow. Hiring expertise alone isn't a solution to this problem as implementation requires a skill set and technique which are not easily absorbed into a businesses culture in the initial transition. 
Hiring an outside team is a sure fire way to jump start the online growth of the business. An external team will have both expertise and capacity to implement a system that your business can adopt and built upon in the future. That's why its important to hire and external team willing to also assist your business develop its own digital marketing team for the long term.
So why do you need a Digital Marketing system.
A system takes the guess work out of implementing an online digital marketing plan. There are many places a business can direct their attention to build a brand and establish themselves within their online market place.
The business website should be the central node of any system as this is the place where customers are most likely to buy the businesses products and service. However social media platforms and email campaigns will be where a business engages with their prospects and existing customers. Social media and email will also provide a considerable portion of customer traffic to the website.
But to drive this a business needs to create content for the website and social media platforms that engages people and draws them back to the website. Since creating web content is seldom the core function of any business. It doesn't make sense that a business try to create their own web content until they have learn the process and identified for whom they are writing. So initially its best to have professionals create your content at a suitably level to match your business current position online it might initially not be ideal content to convert your prospects into customers but it will draw visitor to your website.  The effectiveness can be measured through a suitable tracking system and  built upon over time. The secret to good digital marketing is to monitor the performance of all online activity and feedback and develop a direction for the business based on the numbers.  Remove guess work from the equation.
Initial setup of all the components of a online strategy requires some knowledge and experience.  A fledgling online business isn't aware of these and with out them and the knowledge to interpret the feed back would be flying blind and with out a rudder. Your business will need outside help.
What type of Digital Marketing system does your business need. 
A businesses digital marketing system requires the following components as a minimum
conversion system


a way to convert website visitors into customs

tracking system


a way to track how those visitors found you and why they converted to a customer.

sales funnel


a way to draw prospective customers from the web onto your website and through the sales process

feedback and engagement platform


word of mouth on the web is achieved via social media. As personal referral is still one of the strongest sales forces, its imperative that your business has an engaging presence on social media. There will be places online where people talk about your business and service so its better that you know of theses and establish your business voice and brand amongst them.

identified traffic sources


a set of places on the web where your business can establish advertisement that drives a consistent number of new prospect to your business directly or via social media
These components can be achieved in a plethora of ways but the initial system should contain all elements and be as simple as possible. Simplicity makes it easy to understand and therefore interpret the results gleaned for the tracking and measurement system. Clear outcomes and goals make it clear how a business should go forward online. Michon International can help Businesses setups this system and run it for a business until they have the know how and personal to continue the businesses digital marketing efforts on their own.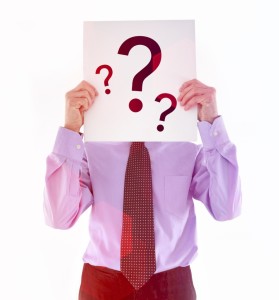 Know your ideal Customer
But before all this happens your business needs to research and profile it's idea customer. All marketing effort is directed towards enticing this customer to your business so you should have a very clear picture of who that entity might be. It's a key piece of research which must be performed to solidify the marketing efforts both online and off.
Contact Michon International below and we will help you define your idea customer, be it a business, person or couple. We have a proven system that pin points your ideal customer. You'll have a profile of your customer, you'll know what they do and like where they live how much they earn right down to how long it takes them to make a purchasing decision.  With in depth knowledge of your customer you'll be able to find and attract them to your business at every touch point both online and off. 
This is a must do first step for digital marketing online make sure to add your email below and we'll make the process of identifying your ideal customer painless.